What's on Your Mind?
MIXED MEDIA / 2009
Facebook, Twitter, the entire social networking universe is my subject here. The environment is sterile, clinical: images encased in vials and jars, trapped inside with Facebook status updates. These snippets of implied individuality are displayed in rows, perfectly straight, harshly ordered. Images have been embedded in wax and distorted and placed inside tightly sealed jars as if to preserve them.. Other figures are sculpted, but lack detail. There are more than 350 of these containers.
Here is documentation of (and, in the jars, preserving) not only my own social-media moments, but the muses, intellect, sensibilities, friends and sometimes (often) utter nonsense that makes up the fleeting, streaming play on my Facebook page documented over a month in 2009. The installation hopes to raise the question of value, that is, what should be preserved and what is just babble.
Internet social networking in our evermore contemporary life promotes both voyeurism and a platform for acting out; giving us real and illusory connections with others. Still, we remain physically and, oftentimes, emotionally isolated. The idea of capturing fleeting moments as if they are proof that we are connecting, involved, that are thoughts and comments have value.
Detail image on one of the jars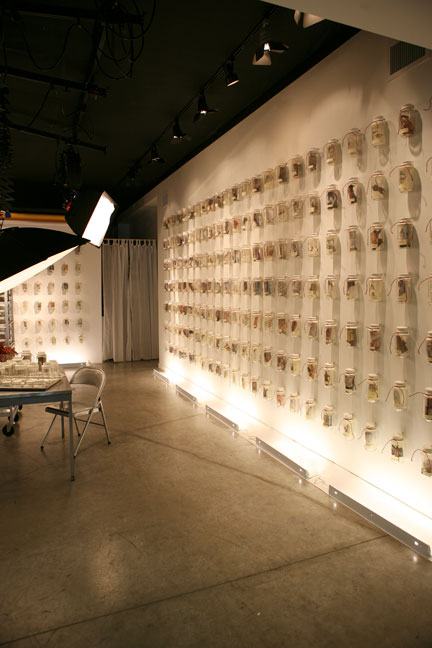 Partial shot of the installation of over 350 sealed jars.
Like specimens preserved in jars, Kindler attempts to document fleeting imagery and random status updates.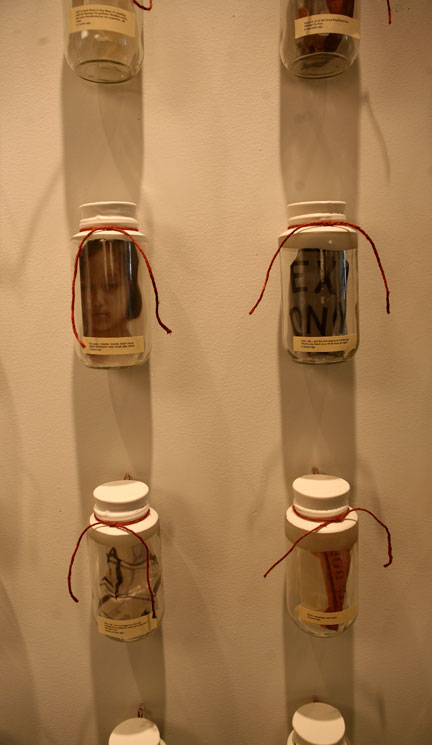 The random play of status updates and imagery typify the sometime chaotic nature of the internet.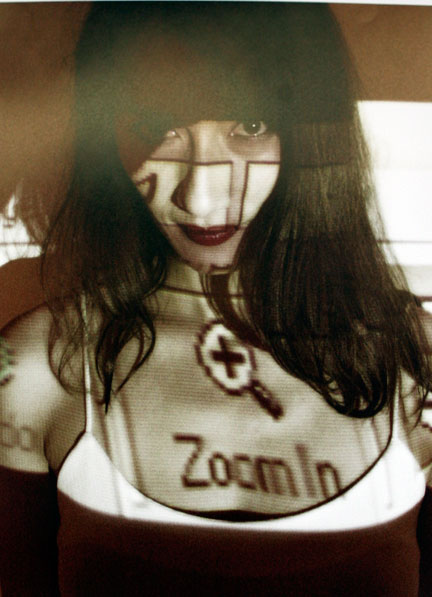 Photography that accompanies the exhibition "Zoom In 3"
"Zoom In Series" 1 - 4
"Face It Series" 1 - 5
"Bottled Up" with "Gathering Together installation in background