SURFACE
Photographs and Mixed Media of Venice / 2006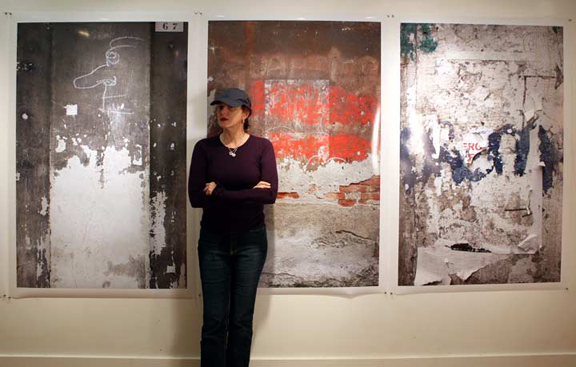 I had an agenda upon my return to Venice, a city that I loved to the point of idolatry. My first trip there I thought, 'Oh, yes, I will live here someday.' I imagined that I would create art among incredible beauty underscored by a forced simple life (probably the only way I could attain simplicity). But on my second visit, Venice had changed.
I planned to do a series of photographs there featuring an antique doll that looked remarkably like myself and that I called "Mini-me." But she fell off the balcony our first day there (suicide?). I took it as a sign. The second day, my husband and I ventured fourth to begin our walk through all of Venice. But more than what seemed like 80 percent of the city was covered in graffiti. No magnificent building had been left unscathed. Vile, comical, stupid graffiti. Some homeowners had tried to paint it out again and again. One graffiti artist randomly marked over another (at least I thought it was random). I was heartbroken. My Venice was gone. Instead I saw bitterness, anger, and mindless vandalism. It was really depressing.
Then I decided that this is what I must capture. This moment in time, reflected off surfaces that have survived many ages and have witnessed many postings; heard many voices. The city that appeared never to change, now appears not only to change, but struggles to hide it. I became absorbed with the idea of time and change and the need for each of us to leave a mark on something. I shot image after image with my Canon EOS 5D Full Frame Digital Camera with a Canon zoom lens EF 24-70 mm 1:2.8 Ultrasonic, one of the heaviest lenses in the world. (As I discovered for myself, lugging it around Venice day after day.)
It turns out that graffiti is believed to originate in Italy. The origin of the word comes from the Italian "graffito," to mark or scratch on a surface. Evidence of graffiti was found on ancient ruins, such in as the Catacombs of Rome and on the walls of Pompeii. In contemporary graffiti, there is a hierarchy of markings; a graffiti etiquette of sorts. A more profound or creative mark can go over a lesser tag or mark. The idea of appropriation of property is a central theme for the graffiti artist, and that the property is in public view is important. There is a need to draw attention to a viewpoint or an image or a tag representing the artist's identity. I felt that by capturing on film these marks and the history of worn surfaces, I was appropriating the appropriated. Also, now, I was leaving my own mark. This is the historic process. I was becoming part of Venice 's accumulative story told on its walls.
The worn surfaces of buildings also became a major part of my attention. The painted and repainted, worn and deteriorated surfaces built so many years before tell the story of the transitional nature of life; we, too, are becoming worn out; we, too, have our scars.
This return to Venice showed me so much about life, about myself, about our need to be heard. But it especially taught me about life's unique contradictions.
Many of the photographs I have captured speak to cultural ambivalences, those contradictions that happen, for example, when within the graffiti the word "assassin" happens to fall next to an embedded shrine of Mary and the Christ child. The unconscious combinations of things, words and emotions that happen over time, played out on these surfaces, are unknowing collaborations. Even the images of objects randomly staged in windows bring surprising comedy, as well as ambiguity.
Not surprising for me, an artist who has painted most of my life, the photographs became composed as if they were paintings. The share richness and depth. But these paintings had been developed over months, years, centuries by many artists. Now, by documenting them, they were finally finished (at least for this moment.)
I have introduced the photography to mixed-media paintings with encaustics and oils. By inscribing my own markings into the wax, I am a contributor to the history of these wonderful surfaces.
It turned out to be a great trip.
PAINTINGS:
Surface with Spout and Fourteen Birds, 6' X 8' on 12 Panels, Mixed media with encaustics, oils and photography SOLD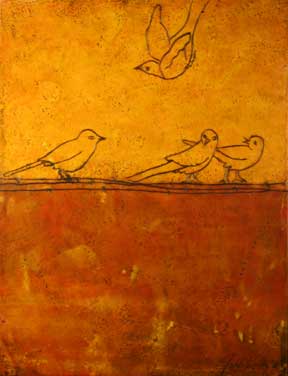 Surface with Four Birds, 32" X 24" , Mixed media with encaustics, oils and photography on Panel SOLD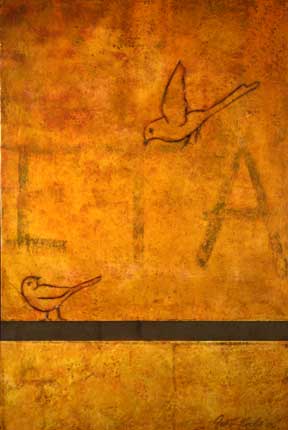 Surface with Two Birds, 36" X 24" , Mixed media with encaustics, oils and photography on Panel SOLD
Surface with a Child and Three Birds, 30" X 30 " , Mixed media with encaustics, oils and photography on Panel SOLD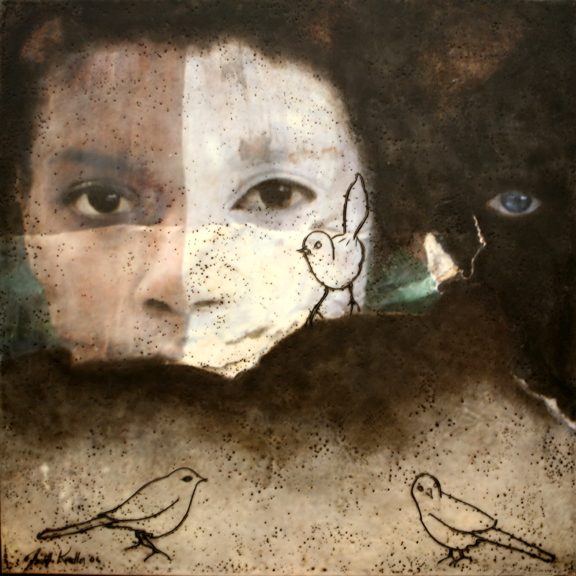 Surface with a Three Birds and Faces, 30" X 30 " , Mixed media with encaustics, oils and photography on Panel SOLD
Surface with a Child and Two Birds, 30" X 30 " , Mixed media with encaustics, oils and photography on Panel
PHOTOGRAPHY:
Surface 01, 40" X 60", Ultrachrome Photographic Ink Jet Print, edition of 5
Surface 02, 40" X 60" , Ultrachrome Photographic Ink Jet Print, edition of 5
Surface 03, 60" X 40", Ultrachrome Photographic Ink Jet Print, edition of 5
Surface 04, 40" X 60", Ultrachrome Photographic Ink Jet Print, edition of 5
Surface 05, 60" X 40", Ultrachrome Photographic Ink Jet Print, edition of 5
Surface 06, 60" X 40", Ultrachrome Photographic Ink Jet Print, edition of 5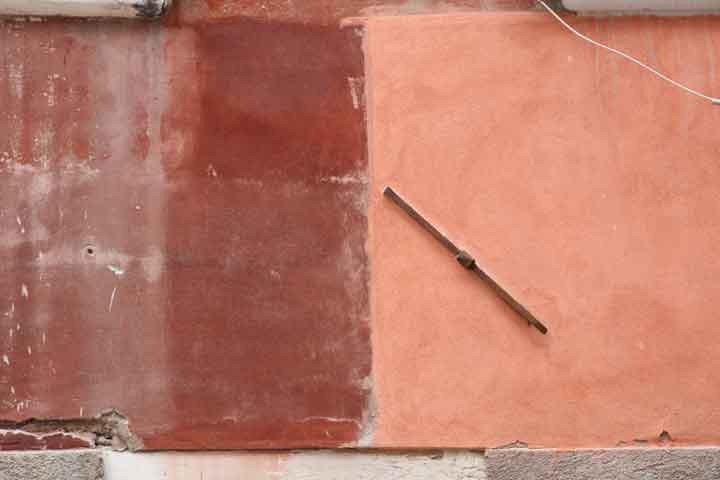 Surface 15, 40" X 60", Ultrachrome Photographic Ink Jet Print, edition of 5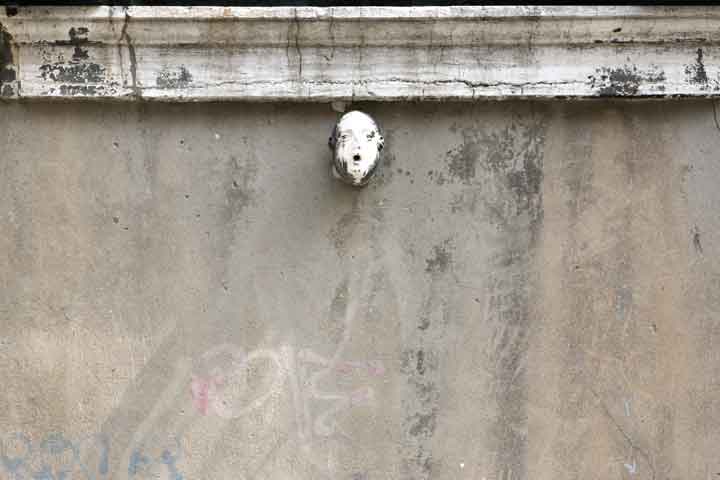 Surface 18 , 40" X 60", Ultrachrome Photographic Ink Jet Print, edition of 5
Surface19 , 40" X 60" , Ultrachrome Photographic Ink Jet Print, edition of 5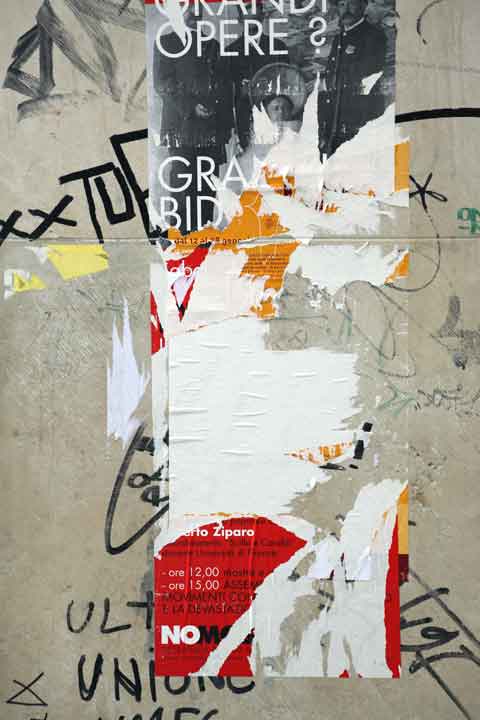 Surface 22, 60" X 40", Ultrachrome Photographic Ink Jet Print, edition of 5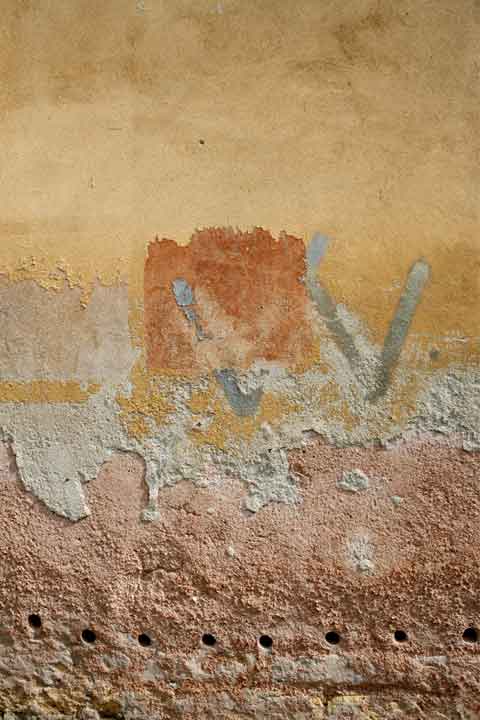 Surface 23, 60" X 40", Ultrachrome Photographic Ink Jet Print, edition of 5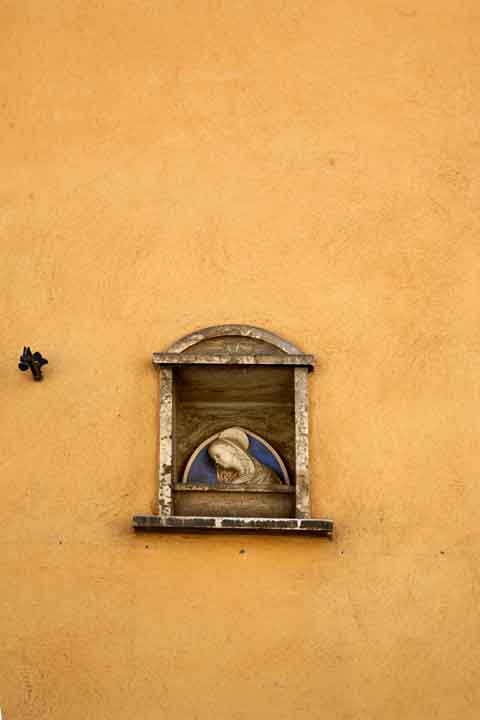 Surface 24, 60" X 40", Ultrachrome Photographic Ink Jet Print, edition of 5
Surface 25 , 60" X 40", Ultrachrome Photographic Ink Jet Print, edition of 5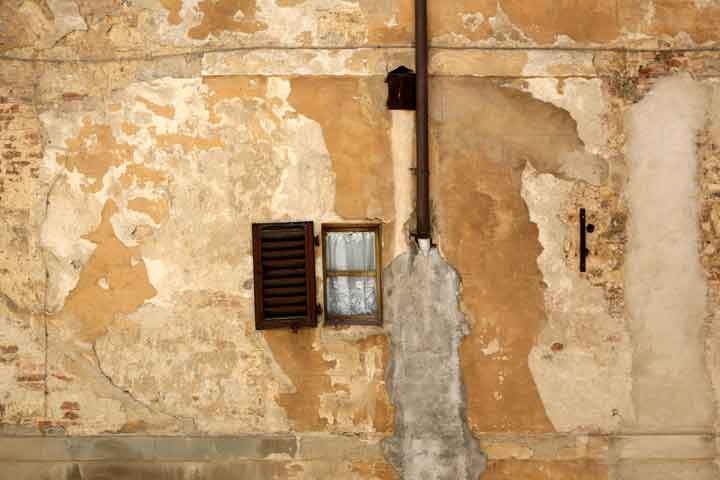 Surface 31, 40" X 60" , 60" X 40", Ultrachrome Photographic Ink Jet Print, edition of 5
Surface 35, 60" X 40", Ultrachrome Photographic Ink Jet Print, edition of 5
Surface 36, 60" X 40", Ultrachrome Photographic Ink Jet Print, edition of 5
Surface 37, 60" X 40", Ultrachrome Photographic Ink Jet Print, edition of 5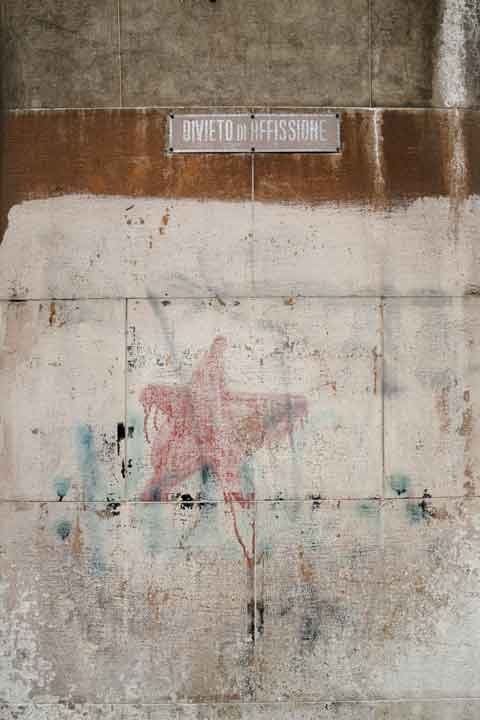 Surface 42, 60" X 40", Ultrachrome Photographic Ink Jet Print, edition of 5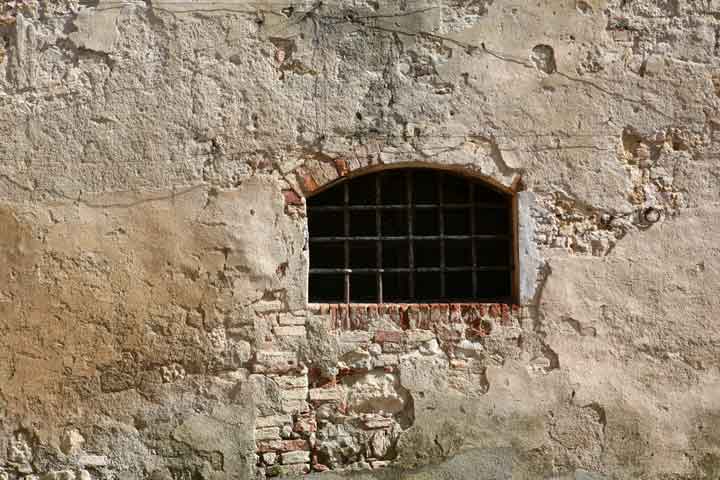 Surface 51, 40" X 60", Ultrachrome Photographic Ink Jet Print, edition of 5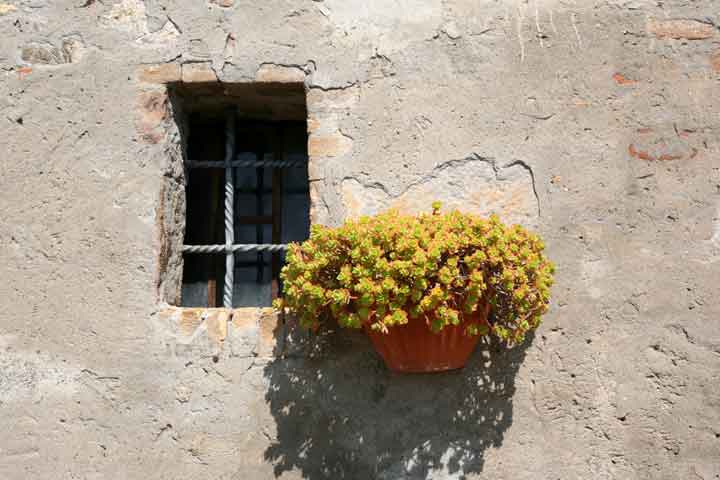 Surface 60 , 40" X 60", Ultrachrome Photographic Ink Jet Print, edition of 5
Surface 74, 60" X 40", Ultrachrome Photographic Ink Jet Print, edition of 5
Surface 85, 40" X 60", Ultrachrome Photographic Ink Jet Print, edition of 5
Surface 89 , 40" X 60", Ultrachrome Photographic Ink Jet Print, edition of 5